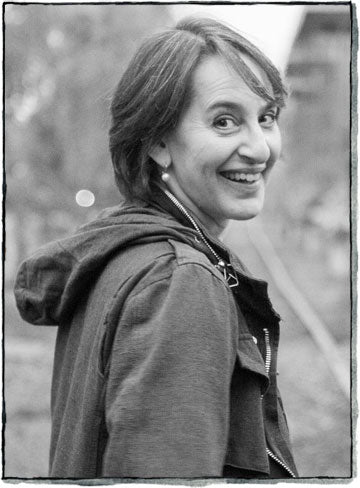 Author photo credit: Janet Livingstone
REQUEST AN INTERVIEW VIA CONTACT FORM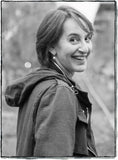 Janet Livingstone
---
ABOUT the author
Janet Livingstone is translator of the Jana Beňová novels Seeing People Off and Away! Away!. She was born in Boston, Massachusetts, and ventured to Czechoslovakia just after the 1989 Velvet Revolution. In total, she spent 15 years in Bratislava in Slovakia. In 2003, she began translating films and plays from Slovak to English and hasn't looked back since. Among her full-length book translations are Master your Stage Fright by Slovak master violinist, Bohdan Warchal and Piata loď (Boat Number Five) by novelist Monika Kompaníková. In addition to Jana Beňová, her current translation projects include the novels The Best of All Worlds by Slovak-Swiss author Irena Brežná and The Arab World—Another Planet? by Emire Khidayer. Janet lives in Seattle with her two children and also speaks French, Italian, Russian, Spanish and elementary Japanese to anyone who will listen.
Janet Livingstone was one of the three finalists for EBRD Literature Prize 2022 for her translation of Boat Number Five by Monika Kompaníková (Seagull Books). "The EBRD Literature Prize is distinct in that it not only covers diverse regions but is also one of the few international literature prizes which recognizes both author and translator in equal measure... Toby Lichtig, Chair of Judges, said: 'The panel and I are delighted with this list of finalists. These three outstanding novels offer a broad sweep of theme and setting, from the tragedy of war to the heartbreak of parenthood to the confusions of childhood. One is set in war-torn Ukraine, one in post-Soviet Bratislava, the third across the Greek twentieth century. All look on the world with fresh eyes, vividly communicating the complexity and intensity of human experience. They are luminously told, brilliantly translated, utterly memorable and unique.'"

---
Available from Two Dollar Radio
Away! Away!, written by Jana Beňová
"Beňová's short, fast novels are a revolution against normality. Unlike so many others, her novels not only claim to be a revolution but actually achieve this feat through their minimalist narratives that go against all conventions; in fact, Beňová manages to subtly and intelligently poke fun at conventional categorizations." 
—Austrian Broadcasting Corporation, ORF
Seeing People Off, written by Jana Beňová
"Beňová is at her best when she's funny, and her sense of humor tends toward the dry and the dark. Seeing People Off is a fascinating novel. Fans of inward-looking postmodernists like Clarice Lispector will find much to admire."
—NPR
---
INTERVIEWS
LISTEN
Giant Panda Podcast (Ep. 41) Interview with Janet Livingstone | 5/21/2019
Host Jamie Pickett interviews translator Janet Livingstone! Click to listen.