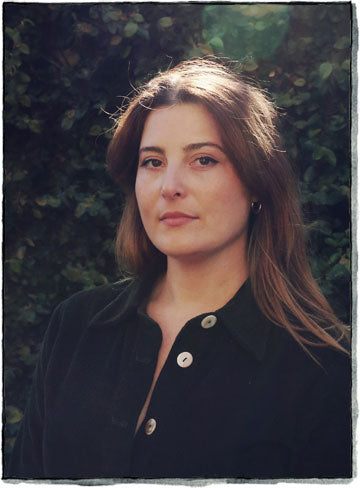 Author photo credit: Leah Jing McIntosh
REQUEST AN INTERVIEW VIA CONTACT FORM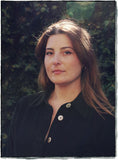 Ella Baxter
---
ABOUT the author
Ella Baxter is a writer and artist living on unceded land of the Wurundjeri people. She has had poetry published in Spineless Wonders, Gargouille Literary Journal, and Bowen St Press. Her sculptures have been exhibited in site specific locations around Victoria, as well as at Gasworks Arts Park, and featured in Beyond Words Literary Magazine. In her spare time, she runs a small business making bespoke death shrouds. Her debut novel, New Animal, was released in Australia through Allen & Unwin (2021), in the UK through Picador, and in the US through Two Dollar Radio. New Animal is also being developed into a television series by Lingo Pictures. and was shortlisted for the Readings Prize for New Australian Fiction. She is currently writing her second novel, Woo Woo.
Find out more here: ellabaxter.com
Instagram: @mouthcake
Twitter: @Ella_Baxter__
---
Available from Two Dollar Radio
New Animal
"New Animal examines the nature of death and sex through hilarious circumstances that illuminate the grotesque human condition of being confined to a body. Baxter's writing feels utterly original, and she has a gift for juxtaposing dark emotional interiors with unexpected situations that are laugh-out-loud funny. "
—Shelby Hinte, BOMB
---
Interviews
Read:
Sydney Morning Herald | April 29, 2022
"Sex, love and footnotes: Meet the 2022 Best Young Australian Novelists"
New Animal author Ella Baxter was named one of three winners of the 2022 Sydney Morning Herald Best Young Australian Novelists awards. Robert Moran, for the Sydney Morning Herald, spoke with the author about day jobs, whether it's harder to write about sex or death, falling asleep at a kink party, New Animal being made into a TV series, what she's working on next, and more.

BOMB Magazine "Suburban Kink Parties and Scorched-Earth Novels": Ella Baxter Interviewed by Shelby Hinte | 1/20/2022
Shelby Hinte spoke with author Ella Baxter about her debut novel New Animal, how it came to be from initial seed to publication, grief and how it manifests in the body, about her conclusion to "retire my assumptions and embrace people in all their eccentricities," and so much more.

Q&A with Ella Baxter | 12/8/2021
Eric Obenauf, editorial director of Two Dollar Radio, talked with Ella Baxter about her debut novel New Animal, what the process has been like adapting it for T.V. in Australia, where the book has already been released, consciously including unconventional family dynamics, her writing process, the importance of ritual and ceremony particularly around death, and more.

The Age profile of Ella Baxter: "Artist-turned-writer tackles sex, death and bondage in debut novel" | 3/16/2021
Kylie Northover spoke with Baxter about the writing of New Animal. 
Archer Asks: Ella Baxter, author of New Animal | 3/11/2021
Mia Walsch, author of Money for Something, spoke with Ella Baxter about her debut novel, sex and death, BDSM, funerary preparation, how important the settings in Australia were for the story, and more.
---
Listen:
The Book Show Podcast: "Life at the extremes — Pat Barker, Michael Mohammed Ahmad and Ella Baxter" | 1/10/2022
The Book Show Podcast with Claire Nichols (ABC Radio National, Australia) features Sarah L'Estrange visiting Ella Baxter in her apartment to discuss her debut New Animal and how her writing relates to her artistic practice making death shrouds.

---
Watch:
Ella Baxter's New Animal book launch event | 2/16/2022
Author Lindsay Hunter joins Ella Baxter for a very special book launch event hosted by Chicago indie bookstore Exile in Bookville!

Ella Baxter talking about New Animal | 3/30/2021
The Leaf Bookshop in Australia hosted New Animal author Ella Baxter to chat about her debut novel upon its release in Australia.

Save
Save
Save