Rights & Distribution
Distribution
Book retailers, we are pleased to have Two Dollar Radio titles available for ordering through our distribution:
Canada:
Publishers Group Canada (PGC Books)
pgcbooks.ca

Publishers Group Canada (PGC Books) is a division of Raincoast Book Distribution Inc., an award winning, Canadian-owned book wholesale and distribution company based in Vancouver, BC.

PGC Books offers full-service Canadian distribution to over 150 independent and specialty publishing houses worldwide. PGC's sales and marketing expertise, experience, flexibility, and unmatched service provide valued client publishers with comprehensive and targeted distribution of their titles in today's ever-changing market place. We distribute books across a wide range of subjects, including self help and personal growth, pop culture, humour, gift, travel, food and wine, children`s books, and more. For a complete list of publishers visit our publisher page.

Originally part of Publishers Group West (PGW), PGC was acquired by Raincoast Books in 2001. Raincoast Books is also comprised of Book Express. PGC also maintains a close relationship with PGW/Perseus Books Group, as a significant number of PGC's clients are also PGW/Perseus clients.
United States:
Publishers Group West, an Ingram Brand
1700 Fourth Street
Berkeley, CA 94710
pgw.com
ph: 612-746-2600

How to Order:
Independent and Gift/Specialty Accounts
Submit orders to your sales representative, via IPS Cart on iPage
Email: ips@ingramcontent.com
Phone: 866-400.5351 | Fax: 800-838-1149
IPS SAN: 6318630

National Accounts
Please contact your PGW sales rep or Customer Service
Email: IPSJacksonOrders@ingramcontent.com
Phone: 800-343-4499
United Kingdom:
Turnaround Publisher Services
Unit 3, Olympia Trading Estates
Coburg Road, Wood Green
London, N22 6TZ
United Kingdom
turnaround-uk.com
ph: 020-8829-3002
e: customercare@turnaround-uk.com
Rights
Foreign Publication Rights, Audiobook, and Excerpts
Except for the territories listed below, all queries should be directed to Eric Obenauf by using our contact form.
---
French
Pauline Cuchet
La Nouvelle Agence
7 rue Corneille
75006 Paris
France
e: pauline[at]lanouvelleagence.fr
---
German
Oliver Brauer
Agentur Brauer
Fürstenstr. 6
80333 München
Germany
e: brauer[at]agentur-brauer.de
ph: 089 125 09 65-25
---
Italian
Clementina Liuzzi
Clementina Liuzzi Literary Agency
via Filippo Civinini 20
00197 Roma
Italy
e: clementina[at]litag.it
ph: +39 0689272346
---
Polish
Diana Hasooni-Abood
Book/lab
ul. Miłobędzka 10
02-634 Warszawa, Polska
e: diana[at]literatura.com.pl
ph: +48 725 683 924
---
Spanish & Portugese
Amaiur Fernandez
International Editors' Co.
Provenza, 276, 1r, 08008 Barcelona
Spain
e: amaiur.fernandez[at]internationaleditors.com
ph: (+34) 932 158 812
---
Turkish
Özlem Öztemel
Anatolia Lit
Caferaga Mah., Gunesli Bahce Sok.
No:48 Or.Ko Apt.B Blok D:4
34710 Kadikoy- Istanbul
Turkey
e: o.oztemel[at]anatolialit.com
ph: +90 216 700 10 88
Film & TV
Two Dollar Radio is represented by Danny Hertz at the Gotham Group.

Danny Hertz
The Gotham Group
1041 North Formosa Ave.
Formosa West Building, Suite 200
Los Angeles, CA 90069
gotham-group.com
ph: 310-285-0001
Newsletter & Catalogs
Rights Newsletters
Visit our Newsletters page and click on the tab "Booksellers/Librarians/Rights Newsletter," or click to view the signup form here in a new browser.
Rights Catalogs
View our most recent rights catalog:
Two Dollar Radio — June 2023 Rights Catalog
Two Dollar Radio — Fall 2022 Rights Catalog
Two Dollar Radio — Spring 2022 Rights Catalog
Two Dollar Radio — Fall 2020 Rights Catalog

Two Dollar Radio — 2020 Rights Catalog

Two Dollar Radio — Fall/Winter 2017 Rights Catalog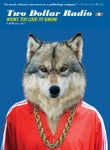 Two Dollar Radio — Spring 2017 Rights Catalog

Two Dollar Radio — Fall 2015 Rights Catalog

Two Dollar Radio — Spring 2015 Rights Catalog

Two Dollar Radio — Fall Winter 2012 Rights Catalog

Two Dollar Radio — Spring 2012 Rights Catalog

Two Dollar Radio — Spring 2011 Rights Catalog

Save
Save
Save
Save
^Molly Delaney at a Two Dollar Radio popup, 2014