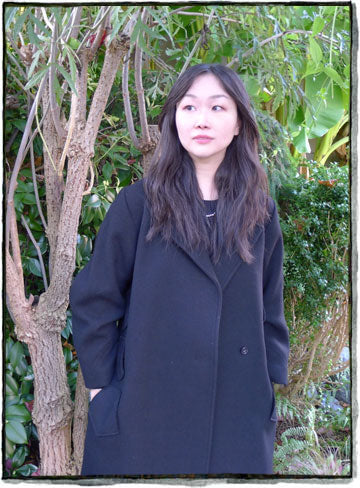 Author photo credit: Courtesy of the author
REQUEST AN INTERVIEW VIA CONTACT FORM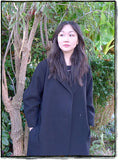 Christine Lai
---
ABOUT the author
Christine Lai grew up in Canada and lived in England for six years during graduate studies. She holds a PhD in English Literature from University College London. Landscapes was shortlisted for the inaugural Novel Prize, offered by New Directions Publishing, Fitzcarraldo Editions, and Giramondo. Christine currently lives in Vancouver.
Find out more here:
Website: christine-lai.com
Twitter: @christinelai44
---
Available from Two Dollar Radio
Landscapes
"This is an extraordinary work—a contemplative novel set in a postapocalyptic landscape, that meditates on painting, specifically J.M.W Turner's ruins. The diary running through, both archiving the past as well as cataloguing the natural world, is reminiscent of Marlen Haushofer's The Wall as well as Derek Jarman's gardening journals, in their devastation and slow beauty. Christine Lai's exquisite speculative fiction as art criticism should be read alongside Ayşegül Savaş, Amina Cain, Maria Gainza, and Judith Schalansky." —Kate Zambreno, author of Drifts and The Light Room
---
Additional reading:
Necessary Fiction presents "Research Notes" by Landscapes author Christine Lai (September 15, 2023): The Research Notes series invites authors to describe their process for a recent book, with "research" defined as broadly as they like.
---
Interviews: 
Across the Pond podcast: Christine Lai, "Landscapes" | Nov 28, 2023
Christine Lai reads from her debut novel, Landscapes, and speaks with Across the Pond hosts Lori Feathers and Sam Jordison about the inspiration behind the various elements infused in the novel, from personal trauma, Turner's artwork, ownership, colonization, refugees, climate devastation, healing through art, and so much more! 
Origin Story Podcast: Christine Lai | Oct 3, 2023
In the episode "Christine Lai on How Art Endures Even After Apocalypse," Origin Story hosts Phillip Russell and Ben Thorp speak with the novelist about the release of her debut novel, Landscapes, our enduring relationship to art, the book's editing process, the experience of publishing, what she is working on next, and so much more!
Bookin' Podcast: Christine Lai | Sep 24, 2023
"This week, host Jason Jefferies is joined by Christine Lai, who discusses her new novel Landscapes, which is published by our friends at Two Dollar Radio.  Topics of discussion include novels about art, what you can learn about a character based on their attitude towards another character's art (through the lens of Nabokov's Pale Fire), whether a critic can ever become a part of the art they are criticizing, Penelope as a name in literature, documentation, climate fiction, capitalism and possession, and much more.  Copies of Landscapes can be purchased here with FREE SHIPPING for members of Explore More+."

Interview Magazine: Christine Lai | Sep 13, 2023
Amanda Paige Inman, for Interview Magazine, spoke with author Christine Lai about her debut novel, Landscapes, the challenges of writing certain characters, ruins, diaries, missed connections, the joys of collecting, Lai's enduring fascination with country houses, and so much more.
Write or Die Magazine: Christine Lai | Sep 12, 2023
For Write or Die Magazine, Nirica Srinivasan spoke with author Christine Lai about the seed for the story of her debut novel, Landscapes, how she settled on the unique structure of the book, background behind the novel's many references, art, objects, violence, the ruinous, future setting, and much, much more.
Publishers Weekly: Writers to Watch, Fall 2023 | Jun 30, 2023
Matt Seidel, for Publishers Weekly, spoke with Christine Lai, author of the debut novel Landscapes—included as one of "this season's crop of promising debut fiction [offering] timeless human dramas from fresh perspectives"—about how her novel came to be written, her inspirations, and more!
Q&A with Christine Lai | Dec 12, 2022
Eric Obenauf, editorial director of Two Dollar Radio, talked with Christine Lai about her debut novel Landscapes: "The role of the writer is not unlike that of the archivist, bringing together images and ideas, saving them from dispersal and placing them into a collection that lends them meaning." We hope you enjoy this fascinating interview!
Save
Save
Save