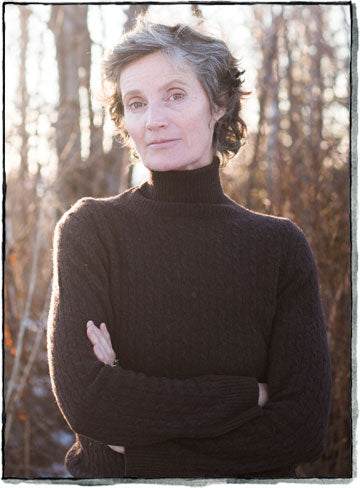 Author photo credit: Libby March
REQUEST AN INTERVIEW VIA CONTACT FORM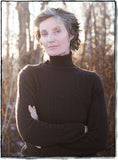 Melanie Finn
---
ABOUT the author
Melanie Finn, author of Away From You (2004), The Gloaming (2016), The Underneath (2018), and The Hare (2021), was born and raised in Kenya and the US. The Gloaming was a New York Times Notable Book of 2016, a finalist for the Vermont Book Award and The Guardian's "Not the Booker" Prize. The writer and producer of the DisneyNature wildlife epic Crimson Wing: Mystery of the Flamingos, she is also the co-founder and director of the Tanzanian-based charity Natron Healthcare. She and her family live on a remote hill in the Northeast Kingdom of Vermont.
Find out more here: melaniefinn.com
Facebook: Melanie Finn
---
Available from Two Dollar Radio
"[An] involving, morally complex novel... Rosie is a difficult character, full of anger, generosity and self-doubt, and her muddle is the stuff of true tragedy."
—Sam Sacks, The Wall Street Journal




The Underneath
"The Underneath is an excellent thriller... Finn's third novel proves that she's deeply original, a writer who's not content with rehashing old tropes that have become overly familiar in some thrillers."
—Michael Schaub, Star Tribune
The Gloaming
"In this richly textured, intricately plotted novel, [Finn] assures us that heartbreak has the same shape everywhere. The Gloaming is chillingly cinematic in contrasting East Africa's exquisite landscape with the region's human needs. Yet even in a malevolent setting, Finn shows us acts of selflessness and redemption. Her fascination with the duality of Africa—'the most honest place on earth'—shines fiercely."
—Lisa Zeidner, New York Times Book Review, Editors' Choice

---
Interviews
Read:
Full Stop Magazine interview with Melanie Finn | May 26, 2021
Katie Rainey speaks with author of The Hare, Melanie Finn: "Given the timeliness of this subject matter, I was especially interested in asking Finn about the trickier character struggles she paints in the book—particularly around a woman struggling to come to terms with modern feminism in all its forms." Read on!
Fiction Writers Reviews: An Interview with Melanie Finn | 4/19/2021
Benjamin Woodard spoke with with author Melanie Finn: "I was first introduced to the work of Melanie Finn when I read and reviewed her second novel, The Gloaming. I was struck by her ability to pen a true literary page-turner and became an immediate fan. So when publisher Two Dollar Radio announced Finn's latest, The Hare, I knew I wanted to speak to the author about her techniques and approach to storytelling..."
Poets & Writers Writers Recommend series | 1/28/2021
Melanie Finn shares her personal writing techniques and biggest advice.

An interview with Melanie Finn | 1/19/2016
Two Dollar Radio editor Eric Obenauf talks to Melanie Finn about the true story that served as inspiration for the book.
Because We Want Control: An Interview with Melanie Finn | 8/9/2016
Weird Sister talks to Melanie Finn about how she found balance while writing her emotionally trying novel.
The Pigeon Press Interview with Melanie Finn | 1/29/2018
Northwest Academy's The Pigeon Press has some fantastic questions for Melanie Finn, about her novel The Gloaming!
The Book Jam: 3 Questions with Melanie Finn | 4/30/2018
In celebration of Melanie Finn's newest novel, The Underneath, Lisa Cadow and Lisa Christie host the author for question about her nightstand's book stack, her literary crush, and books that have helped shape her into the writer she is today.
Valley News: Vermont Writer Melanie Finn Pens a Novel of Everyday Horrors | 5/3/2018
"At first, it was supposed to be a thriller. But, thanks in part to a momentary encounter that has troubled her for years, Melanie Finn's latest novel took a turn into more personal territory." Read EmmaJean Holley's article about the writing of Melanie Finn's novel The Underneath.

---
Listen:
Bookin' Podcast Episode 120 w/ Melanie Finn | 2/22/2021
This week, Melanie Finn joins host Jason Jefferies to talk about her new novel The Hare, which is published by our friends at Two Dollar Radio. Topics of discussion include the intersection between (visual) art and literature, celebrity encounters, Steely Dan, Donald Trump, victims of sexual assault, money, whether James Joyce is just Hemingway in a frilly shirt, the Two Dollar Radio tattoo club, and much more.

Marginalia Podcast: Melanie Finn On A Woman's Inherent Sense Of Obligation | 2/16/2021
Beth Golay spoke with Finn, author of the 2021 novel The Hare about how her own experience parallels that of her protagonist, Rosie Monroe, and how one learns that actions have consequences.
VPR's Mitch Wertlieb interview with Melanie Finn about The Hare | 2/12/2021
"In her new novel, The Hare, Northeast Kingdom author Melanie Finn chronicles Rose's survival in a society defined by inequalities of gender, wealth and privilege." Listen to the interview to find out how the author's life in rural northern Vermont informed the writing of her newest novel.

Melanie Finn's Novel 'The Underneath' Explores The Northeast Kingdom's Dark Side | 10/11/2018
Vermont Public Radio (VPR) talks with Melanie Finn about her new novel The Underneath, the dark side of the Northeast Kingdom, and more.
First Draft Podcast by Aspen Public Radio interviews Melanie Finn | 1/25/2017
Hear the brilliance of author Melanie Finn on topics as far ranging as one of the most interesting places on Earth: east Africa, living in remote areas, and her hit book The Gloaming.
---
Watch:
The Hare: Melanie Finn answers reader-submitted questions | 4/14/2023
Apartment 3C featured Melanie Finn's novel The Hare as their March 2023 Book of the Month, and in this video, Melanie answers reader-submitted questions!

Readings By Writers — Melanie Finn: Watch the video here of Melanie Finn reading from her novel The Hare and in conversation with Pam Houston!

View author Melanie Finn discussing how The Hare came to be written, with editor/publisher Eric Obenauf:

---
Watch a video of Melanie Finn discussing her novel The Underneath, what inspired her to write it, notes about motherhood, and how she hopes the book resonates with other mothers (Footage by Matt Aeberhard, editing by Daniel Fales). Watch on YouTube here.

To celebrate the publication day of Shame (the UK version of The Gloaming), W&N editor Sophie Buchan holds a Q&A with Melanie Finn:

Save
Save
Save