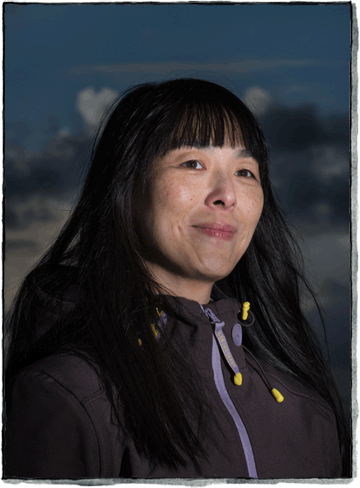 Author photo credit: Alexander Chesham
REQUEST AN INTERVIEW VIA CONTACT FORM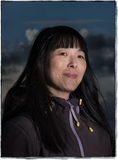 Berit Ellingsen
---
ABOUT the author
Berit Ellingsen is a Korean-Norwegian writer whose stories have appeared in Norton's Flash Fiction International Anthology, SmokeLong Quarterly, and Unstuck. She is the author of the story collection Beneath the Liquid Skin, and the novel Une Ville Vide, and has been nominated for the Pushcart Prize and the British Science Fiction Award.
---
Available from Two Dollar Radio
Not Dark Yet
"Fascinating, surreal, gorgeously written, and like nothing you've ever read before, Not Dark Yet is the book we all need to read right now. It is art about science, climate change, and activism, and it vitally explores how we as people deal with a world that is transforming in terrifying ways."
—BuzzFeed
---
Interviews
Read:
A Q&A with author Berit Ellingsen | 2/18/2015
We speak with author Berit Ellingsen about environmental activism, meeting yourself in dreams, and how her work as a science journalist informed the writing of her novel.
Vol. 1 Brooklyn interview with Berit Ellingsen | 11/12/2015
Vol. 1 Brooklyn speaks with Berit Ellingsen about space exploration, polar fever, climate change, and sentence rhythms.
Weird Fiction Review interview with author Berit Ellingsen | 11/27/2012
Weird Fiction Review interviews Ellingsen about her writing, weird and unclassifiable literature, and the link between science and fabulism, among other things.