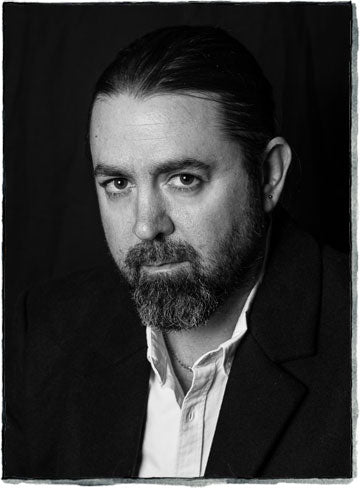 Author photo credit: Ness Vanderburgh
REQUEST AN INTERVIEW VIA CONTACT FORM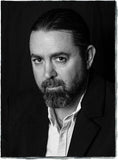 Adam Thompson
---
ABOUT the author
Adam Thompson is a pakana writer from Launceston, Tasmania. His work has been published by the Australian Dictionary of Biography, Kill Your Darlings and Griffith Review, as well as appearing in several anthologies. Adam is the author of Born Into This, which was shortlisted for the Queensland Literary Awards, The Age Book of the Year and the Readings Prize for New Australian Fiction. He was named as Tasmanian Aboriginal Artist of the Year in 2019. Adam has written for performance art and television. His episode of Little J and Big Cuz (Shelter) is in Season 3 of the series and will be broadcast in early 2022. Adam is passionate about advancing the interests of the pakana community. He has worked for the Tasmanian Aboriginal Centre for over 20 years.
Find out more here:
Instagram: @adam_thompson_author

---
Available from Two Dollar Radio
Born Into This
"A legacy of cultural destruction in Australia and the disappearance of the natural world loom over stories of Aboriginal rangers, untimely funerals and angry bees in this sharp fiction debut."
—New York Times Book Review
---
Interviews:
The Rumpus interview with Adam Thompson | 7/12/2021
Gauraa Shekhar spoke with the author of Born Into This about his path to publication; the fictional representation of Launceston, Tasmania; and writing as a call to action. Read on!
Adam Thompson interviewed on ABC Radio National AWAYE! | 2/5/2021
Emerging pakana writer Adam Thompson on the inspiration for his debut Born Into This, a short story collection.
Adam Thompson author profile on The Pin | March 2021
For The Pin, Lucie Cutting spoke with author Adam Thompson about Tasmania, his influences, the challenges of writing from a different gender, and more!
Adam Thompson discusses Born Into This on Radio National's The Book Show | 4/12/2021
[Starting at minute 31:35] Host Claire Nichols speaks with Pakana writer Adam Thompson about his inspiration, messages, and how his personal history influenced his debut collection Born Into This.
Better Reading podcast interview | 5/12/2021
Aboriginal (pakana) writer, Adam Thompson talks to host Cheryl about the importance of maintaining Aboriginal heritage sites, muttonbirding and his journey from storytelling to writing. His debut Born Into This is out now.
Adam Thompson on Black Lives Matter and publishing for SBS News | 9/12/2021
"The success of Born Into This is yet another marker of how the appetite for Indigenous stories and voices in mainstream culture has changed in recent years, including in the publishing industry... 'The time of non-Aboriginal people telling Aboriginal stories has passed. We have our own narrative, and people at the moment are just gobbling that up.'"
—from "Will Black Lives Matter bring lasting change to Australia's publishing industry?"
---
Watch author Adam Thompson talk about Born Into This: