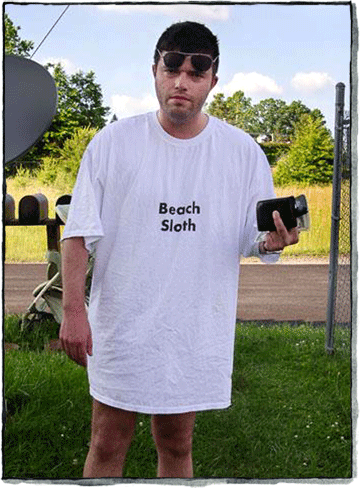 Author photo credit: Stacy Kranitz
REQUEST AN INTERVIEW VIA CONTACT FORM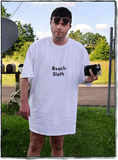 Scott McClanahan
---
ABOUT the author
Scott McClanahan is the acclaimed and award-winning West Virginian author of Crapalachia, The Incantations of Daniel Johnston, Hill William, and The Collected Works of Scott McClanahan: Volume 1 and more. The Washington Post has called McClanahan's work "the genuine article" and The Millions has called him "The Poet Laureate of Real America." He is also co-founder of Holler Presents and half of the band Holler Boys.
Find out more here: hollerpresents.com/scott
Twitter: @ScottMcClanahan
---
Available from Two Dollar Radio
Crapalachia 
"McClanahan's prose is miasmic, dizzying, repetitive. A rushing river of words that reflects the chaos and humanity of the place from which he hails. [McClanahan] aims to lasso the moon... He is not a writer of half-measures. The man has purpose. This is his symphony, every note designed to resonate, to linger."
—New York Times Book Review

The Incantations of Daniel Johnston
"[The Incantations of Daniel Johnston] captures Johnston's visions—both artistic and hallucinatory—in an intensely colorful cartoonish style and vivid recurring images: frogs, cascades of pills, volcanoes, eyeballs of many varieties."
—John Williams, New York Times Book Review

---
Interviews
Listen:
KCRW's Bookworm interview with Scott McClanahan | Feb. 22, 2018
Host Michael Silverblatt and author Scott McClanahan discuss two of his close-to-the-bone, personal novels: The Sarah Book and Crapalachia: A Biography of Place: "Each one, hilarious and heartbreaking, merges forms and takes place in a West Virginia that exists only in Scott's head. He plagiarizes and mines from his own life, creating the feeling of literary truth through short, sharp sparks of writing full of feeling. Scott points his finger not at someone else, but at the narrator."

Read:
The Skeeve Interview with Scott McClanahan | 1/19/2018
Look what happens when literary iconoclast meets anti-icon: Lindsay MaHarry speaks with author Scott McClanahan about the making of The Incantations of Daniel Johnston.
An interview with The Fader | 7/27/2016
A conversation with cult author Scott McClanahan and Spanish illustrator Ricardo Cavolo about The Incantations of Daniel Johnston.
The A.V. Club Interviews Scott McClanahan | 7/20/2016
Phil McCausland speaks with the Crapalachia author: "Indie author Scott McClanahan considers art and anecdote through 5 of his favorite books."

Oxford American | 10/30/2013
Scott McClanahan dishes on the most famous angel of all, and his opinion on writing as therapy.
Watch:
Author Scott McClanahan performing a reading in Columbus, Ohio, on November 16, 2013.
Scott McClanahan: The Last Reading from Holler Presents on Vimeo.
Save
Save
Save
Save
Save