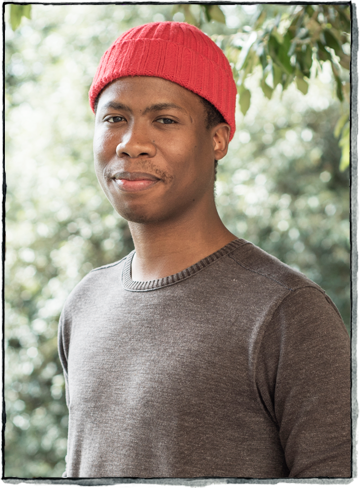 Author photo credit: Giorgia Fanelli
REQUEST AN INTERVIEW VIA CONTACT FORM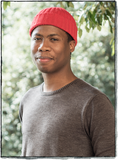 Masande Ntshanga
---
ABOUT the author
Masande Ntshanga is the author of the acclaimed novels The Reactive, shortlisted for the 2015 Barry Ronge Fiction Prize and longlisted for the 2015 Etisalat Prize for Literature, and Triangulum, shortlisted for the 2020 Nomo Awards for Best Novel. He is the winner of the Betty Trask Award (2018), winner of the inaugural PEN International New Voices Award in 2013, and a finalist for the Caine Prize in 2015. He was born in East London in 1986 and graduated with a degree in Film and Media and an Honours degree in English Studies from UCT, where he became a creative writing fellow, completing his Masters in Creative Writing under the Mellon Mays Foundation. He received a Fulbright Award, an NRF Freestanding Masters scholarship, a Civitella Ranieri Fellowship and a Bundanon Trust Award. His work has appeared in The White Review, Chimurenga, VICE and n + 1. He has also written for Rolling Stone Magazine.
Twitter: @mntshanga
---
Available from Two Dollar Radio
Triangulum
"The violent and fascinating history of South Africa—from colonialism to apartheid, and the recent struggles to come to terms with this past—serves as a rich backdrop for this unsettling, enrapturing novel that brings to mind Roberto Bolano's 2666... a novel of incredible imagination that gradually unfurls into a wonderfully realized meditation on growing up, heritage, and the effects of technological progress on the world around us."
—Alexander Moran, Booklist
The Reactive
"[The Reactive is] a searing, gorgeously written account of life, love, illness, and death in South Africa. With exquisite prose, formal innovation, and a masterful command of storytelling, Ntshanga illustrates how some young people navigated the dusk that followed the dawn of freedom in South Africa and humanizes the casualties of the Mbeki government's fatal policies on HIV & AIDS."
—Naomi Jackson, Poets & Writers
---
Interviews
Listen:
WOSU radio interview with Masande Ntshanga on All Sides Weekend | 9/23/2016
Hear Masande Ntshanga discuss his novel The Reactive—its context and breakout success—with host Christopher Purdy and WOSU book critic, Kassie Rose.

Podcast interview with Masande Ntshanga on Late Night Library | 5/26/2016
Hear Sean Aaron Bowers speak with Masande Ntshanga about creating a sense of immediacy for the reader, the special powers of poets and essayists, and more.
---
Read:
Mail & Guardian interview with Masande Ntshanga | 7/26/2019
Zaza Hlalethwa from the Mail & Guardian visited the novelist and fiction editor at his Johannesburg home to talk about South African fiction, nation-building, and developing a literary practice, and his latest novel, Triangulum.

City Press Q&A with Masande Ntshanga | 7/17/2019
Charl Blignaut of City Press speaks with author Ntshanga about what it was like publishing his second novel, Triangulum, after the success of his first novel, The Reactive, the canon of African science fiction, and the tension between genre and realism. Read on!
The Nerd Daily interview with Masande Ntshanga | 7/4/2019
Beth Mowbray from The Nerd Daily talks with the author about his new novel Triangulum: the elements of fiction explored in this work, how his literary prowess once almost got him suspended from school, and more.
The Johannesburg Review of Books interview with Masande Ntshanga | 6/3/2019
"South Africa's dystopian future could easily be imagined through its dystopian past" — Masande Ntshanga chats to Siphiwe Gloria Ndlovu about his new novel, Triangulum, his obsession with triangles, interactive fiction, and apartheid as a B-movie.
An interview with Masande Ntshanga | 12/10/2015
We talk with Masande Ntshanga about winning the inaugural PEN International New Voices Award, the reaction to The Reactive in South Africa, and the time period in which his book is set.
---
Watch:

---
Watch an interview with Masande Ntshanga and Thabi Madiba from Creamer Media TV's
Polity
, discussing his novel
Triangulum
(2019):
---
Masande Ntshanga Masande Ntshanga on his debut novel "The Reactive":

---
Masande Ntshanga talks with SABC News about his book "The Reactive":

Save
Save
Save
Save
Save
Save
Save