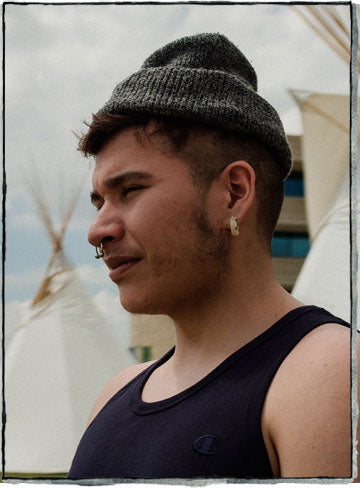 Author photo credit: Tenille Campbell
REQUEST AN INTERVIEW VIA CONTACT FORM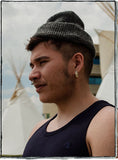 Billy-Ray Belcourt
---
ABOUT the author
Billy-Ray Belcourt (he/him) is from the Driftpile Cree Nation. He is Canada's first First Nations Rhodes Scholar. He is the author of the poetry collections NDN Coping Mechanisms (House of Anansi Press) and This Wound Is a World (Frontenac House), which was awarded the 2018 Canadian Griffin Poetry Prize, the 2018 Robert Kroetsch City of Edmonton Book Prize, and a 2018 Indigenous Voices Award. In 2018, Belcourt was named by CBC Books as one of "14 Canadian poets to watch," one of "18 emerging writers to watch," a "Writer to know," and one of "ten young Canadians to watch" by the CBC. A History of My Brief Body marks his non-fiction debut.
Find out more here:
Website: billy-raybelcourt.com
Instagram: @nakinisowin
Twitter: @BillyRayB
---
Available from Two Dollar Radio
A History of My Brief Body
"In this stunning essay-collection-cum-prose-poem-cycle, Belcourt meditates on the difficulty and necessity of finding joy as a queer NDN in a country that denies that joy all too often. Out of the 'ruins of the museum of political depression' springs a 'tomorrow free of the rhetorical trickery of colonizers everywhere.' Happiness, this beautiful book says, is the ultimate act of resistance."
—Michelle Hart, Oprah Magazine
---
Interviews
WATCH:
Evelyn Araluen, author of Dropbear, interviews Billy-Ray Belcourt | May 5, 2021
Hosted by UQP, indie publisher in Australia!
READ:
BOMB Interview
Billy-Ray Belcourt talked with Layli Long Soldier, Oglala Lakota poet, writer, feminist, artist, and activist, and author of the poetry collection Whereas. Read on!

them. interview with Billy-Ray Belcourt | July 14, 2020
Belcourt talked with Sarah Neilson of them. about truth, rebellion, the use of language, and Grindr. Read on!

The Rumpus interviews author Billy-Ray Belcourt | July 15, 2020
Ruth Lefaive of The Rumpus talks with Belcourt about the limits, rewards, and power of writing, love, sex, rage, utopia and the similarities between Canada and the US, as well as the recent surge of marches for Black freedom. Read on!