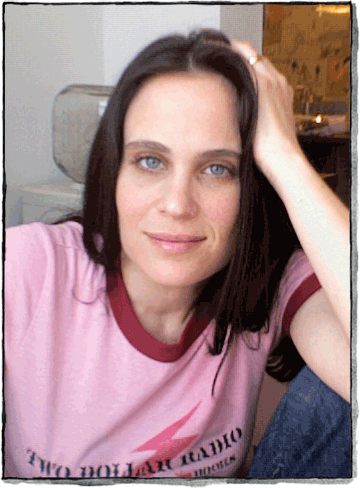 Author photo credit: (to come)
REQUEST AN INTERVIEW VIA CONTACT FORM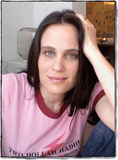 Amy Koppelman
---
ABOUT the author
Amy Koppelman is the author of three critically acclaimed novels: A Mouthful of Air, I Smile Back, and Hesitation Wounds, a 2016 Independent Publisher Book Award winner. She produced and co-adapted the film adaptation of I Smile Back, starring Sarah Silverman, who received a SAG award nomination for the role. The film premiered at the Sundance, Toronto, and Deauville film festivals. Her latest film, A Mouthful of Air, is her first undertaking as a screenwriter, director, and producer. Amy lives in New York City with her family. She is an outspoken advocate for women's mental health.
Find out more here: amykoppelman.com
Twitter: @AmyLKoppelman
---
Available from Two Dollar Radio
I Smile Back
"[Koppelman's] brave and challenging look beyond appearances of beauty to the ugly reality of a disturbed mind will remain with readers long after they've finished the book. Highly recommended."
—Library Journal
---
A Mouthful of Air
"This is a story so convincing that never again will you pass a new mother on the street without wondering what's behind her mouthful of smiles."
—Judy D'Mello, The New York Observer
---
Interviews
Read:
An Honest Look at Postpartum Depression – An Interview with Amanda Seyfried and Amy Koppelman | 11/1/2021
Jana Seitzer, for Whisky + Sunshine, spoke with author and director of A Mouthful of Air, Amy Koppelman, as well as Amanda Seyfried, who plays Julie Davis in the movie adaptation of the novel, about the importance of the work, Koppelman's goals in portraying the dichotomy of postpartum depression (PPD), stigmatization of mental health, the behind the scenes of how the movie was made, and so much more!

Always with a Book's Leslie Lindsay interviews Amy Koppelman | 8/4/2021
Amy Koppelman talks about her very personal book—how the feelings & emotions are psychologically resonate, but the story is fiction, plus Amanda Seyfried starring in A Mouthful of Air, postpartum depression, and so much more!
Publishers Weekly Talks with Amy Koppelman by Claire Kirch | 7/14/2021
PW spoke with Koppelman about why she wrote A Mouthful of Air, what she would do differently if she wrote such a novel today, what it was like writing and directing the film adaptation, and how Joan Didion's encouragement years ago reassured her as an author.
Reel News Daily Interview with Amy Koppelman | 11/2/2015
Amy talks with Reel News Daily about where she ends and her characters begin.
Watch:
Healthy Minds Canada | 9/30/2015
Author and screenwriter Amy Koppelman talks the ambiguity of I Smile Back:

Pleasantville Community Television | 1/15/2009
Host Ben Cheever interviews Amy Koppelman about her novel I Smile Back.
Listen:
10/18/2021
154–Bookin' w/ Amy Koppelman
Presented by Quail Ridge Books, host Jason Jefferies is joined by Amy Koppelman, author of A Mouthful of Air. Topics of discussion include adapting a novel into a screenplay, Indie bookstores, Barnes & Noble and Amazon, postpartum depression, Kurt Cobain and David Foster Wallace, anti-depressants, Roe vs. Wade, breastfeeding, organic cookies, and much more.

The Moment with Brian Koppelman | 11/3/2015
In this podcast episode, listen to host Brian Koppelman talk to his wife, novelist and screenwriter Amy Koppelman, about her books, her recent film I Smile Back, her lifelong battle with depression, and her career.